Circulation Manager
Salary: Competitive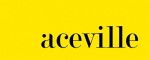 Aceville Publications are based in Colchester, Essex and are part of the D.C.Thomson group of companies.
Aceville have a wide portfolio of magazine titles covering crafts, food, health, education, and homes & gardens in both the consumer and B2B areas.
The Circulation Managers role is an extremely important one, reporting directly to the Managing Director, and the successful candidate will ideally have a good experience of the publishing industry and news trade.
The role will require innovation and creativity as well as regular daily, weekly and monthly duties.
Key Tasks & Responsibilities
Working closely with UK & Export distributors to achieve the best possible sales results.
Agreeing retail promotional budgets and planning campaigns.
Working with group circulation and production teams on joint initiatives.
Confirming all print order requirements and coordinating with magazine printers.
Regular liaison with in house promotions and marketing teams.
Production of and updating all print and promotional schedules.
Detailed record keeping.
Monitoring figures and market trends plus reacting to threats and opportunities.
Supporting senior management in meetings and through various reports.
Presenting to key retailers and distribution personnel.
Keeping ABC records and completion of returns.
Dealing with ad hoc requests and needs promptly as they arise.
Attending meetings covering various aspects of the business.
Relaying relevant information to key members of staff and departments.
Candidate Requirements
Relevant experience in the publishing/distribution industry.
Highly organized.
Great attention to detail.
Must have a high level of numeracy.
Computer literate.
Excellent communication skills
Be innovative and creative.
Self-motivated.
Commercial awareness.