ACH Publishing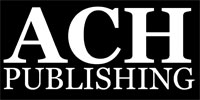 Founded in 2014, ACH Publishing are a team of print publication specialists with a combined wealth of 60 years' experience in the National Newspaper and Magazine publishing industries.
We are skilled in all things involved in the creation and delivery to national and international marketplaces of high-volume women's titles, specialist monthlies and national newspaper titles.
Being a publisher, we believe that our hands-on approach and experienced know-how positions us where we can remain current and connected with today's challenging marketplace.
ACH Publishing can support existing and new publishers with a range of bespoke and cost-effective service solutions that will enable publications to reach their target audiences.
We provide a number of service solutions:
Routes to market
Whether it's an existing publication or start-up title that needs access to a launch pad, we can support and manage all aspects of your print and production (including paper provision) right through to newsstand presence.
Distribution and Logistics management
We can provide and manage a reliable delivery solution across national and international distribution trade networks that will offer peace of mind in terms of cost and quality.
Circulation and Retail sales marketing
Managing your title's presence at retail newsstand level is crucial for copy sales and keeping your advertisers happy.
Effective allocation system control will optimise presence and efficiencies whilst managing waste levels.
We can arrange promotional activities of your publication(s) through retail trade marketing initiatives.
Account Management
We can provide, manage and share sales performance data on a regular and timely basis.
We can help you to understand what's happening within the marketplace both at newsstand and consumer levels.
All of the above support services (and more) can be mix-matched and tailored to your requirements offering you a bespoke package that addresses your needs.
Our aim is to support you in the development of your brand and to give you the best exposure to consumers.
Digital Publishing
If you are looking to get an existing title online, start a new digital publication or need any assistance or support with your digital project, we have over 20 years' experience in digital production fields and can help with anything from publishing and marketing online to website or app services and social media.