White Bullet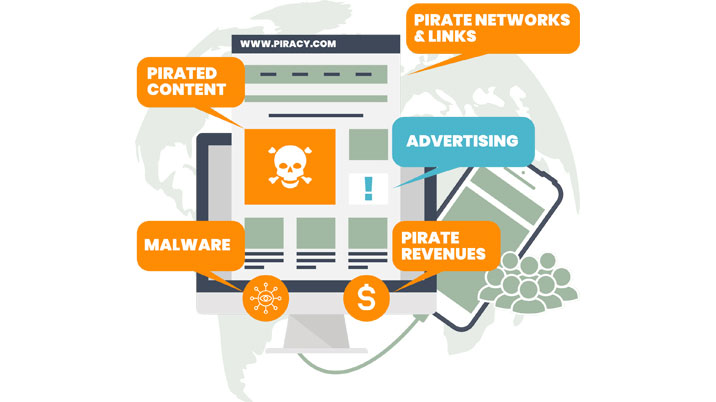 White Bullet uses AI and advanced technologies to identify, score and monitor IP-infringing websites and apps – scoring against 400 data points and rescoring daily to provide the most accurate data on the market. White Bullet tracks and monitors advertising on high-risk publishers and its Ad Tracker feature is the most advanced AI digital ad monitoring solution for maximising brand safety and compliance. It also offers sentiment analytics and an advanced AI led risk-scoring system to identify when a brand is associated with risky phrases online
Founded in 2013 by a leadership team of experienced Intellectual Property lawyers from the media and advertising industries, White Bullet offers companies piracy risk data and protection, brand safety solutions and full transparency on their advertising placement and digital supply chains.
White Bullet works collaboratively with brands, policy makers and the advertising industry to safeguard advertising spend and prevent ad placements from appearing on IP Infringing domains and apps. White Bullet is a certified anti-piracy solutions provider under the advertising industry regulator TAG and is a stakeholder to the EU Commission Memorandum of Understanding on Advertising and IPR.
White Bullet comprises IP experts and dedicated technical engineers who specialise in AI, big data models and predictive machine learning. The team includes highly skilled investigators and data analysts experienced in tackling the funding and distribution of pirated content. With offices in London, New York and Los Angeles, White Bullet advises policy makers and government bodies on regulatory and compliance programmes globally.
"I am proud that White Bullet is now the leading company identifying and demonetising online IP infringement by removing ad revenue from illegal publishers." Peter Szyszko, CEO and Founder of White Bullet
Authority, Trust and Transparency – with White Bullet
We set up White Bullet in 2013 with a vision to provide more transparency around online IP infringement to advertisers and publishers. We now proudly sit at the intersection of content protection and digital advertising safety and have expanded our data tracking to other forms of online illegality and directly help brands with their advertising campaign safety.
We offer IP infringement risk protection data as well as full transparency on advertising placement, helping protect content, brands and securing digital supply chains.
We have an incredibly experienced and expert leadership team, comprising IP, advertising and digital media lawyers and a wealth of technology talent. This means we are laser focused on helping the advancement of technology whilst protecting creativity and content that is increasingly being abused through widespread and often illegal sharing.
Through our team's policy experience and expertise, we work collaboratively with regulators and policy makers , helping to safeguard content and advertising ad spend and advise on regulatory and compliance programmes globally.
Find out what our clients have to say about us
"White Bullet's Risk Profiling and Ad Insight solutions provide unique value to our content protection efforts. By combining their sophisticated ad scanning technology and website risk profiling system, they are well-suited to provide real-time insights into how illicit markets thrive." Abrahim Farraj, Manager, Creative Content Protection, NBC Universal
"Pirate streaming activity has grown significantly, outstripping downloading and sharing. The data provided by White Bullet is instrumental in informing decisions around targeting both the websites providing pirated and streamed material and the users who consume it." Ros Lynch, Director, Copyright & IP Enforcement at UK IPO