InterSend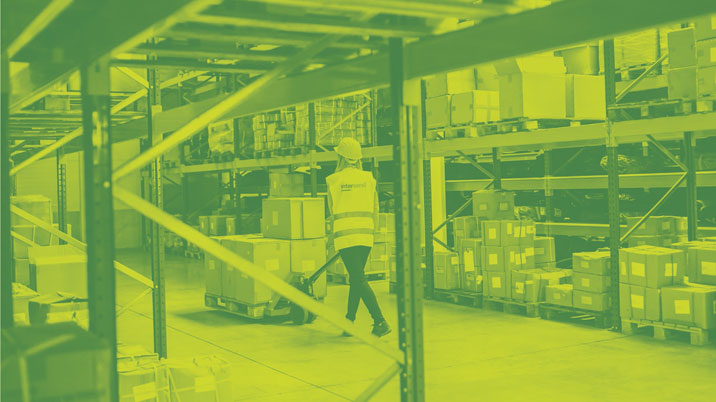 Here at InterSend, we store and despatch millions of items for our clients across a diverse portfolio of products. Our global network, coupled with our wealth of knowledge, flexibility and creative approach ensures the products we handle arrive on time, every time and in perfect condition. Whether as a trusted distribution partner or a vital link in the supply chain, we deliver in every sense.
eCommerce Storage & Fulfilment
Our fulfilment service helps you grow your business, enhance customer experience and improve your inventory management. It's powered by market-leading warehouse management technology, enabling us to cater for a wide array of different requirements, ranging from the storing and fulfilment of reader offers, subscriber gifts and subscription packs along with a wide portfolio of B2C and B2B products.
Thanks to the Intermedia group's work across a wide range of clients and products, we understand the importance of inventory management, stock reconciliation and efficient distribution. Today's online consumers have high expectations when it comes to despatch times and therefore our operation is designed to reflect your online promise. We guarantee that all ecommerce orders received by 2.00pm are despatched that day.
We strive to keep things simple, allowing our clients to focus on what they do best. From processing to packing to administration, we do everything to connect your products with consumers.
Direct Mail
Our mailing services provide complete mailing solutions for all types of products, offering an unrivalled service both within the UK and across the globe. Using state-of-the-art technology, we specialise in a range of solutions to ensure the timely and cost-efficient delivery of your mail. Our core service is poly-wrapping and mailing, single item despatches, as well as expert data processing and insertion services.
Our global network truly reaches all corners of the world. We use a network of direct entry points across the globe, often delivering directly into the local postal authorities to minimise transit times and minimise costs. In addition, we use priority, standard and economy services provided by most of the world's leading postal authorities, publication and press post services, downstream access, private postal operators, and post to post direct entry.
Direct Parcel & Palletised Freight
We provide a fast, sophisticated and reliable parcel distribution service. Whether you are seeking distribution for a single parcel or palletised freight, our made-to-fit services can be designed to meet your exact requirements, covering all corners of the globe. With complete track and trace capability, our customer services team will work with you to ensure that each and every parcel is distributed securely and efficiently to its intended destination.
Print Production
IMS Print facilitates high-quality and cost-efficient print solutions for a wide portfolio of published brands. We manage the process end-to-end, taking your initial print specifications right through to post-print production, and onward distribution to your customers.
We boast extensive experience in all aspects of print procurement and enjoy preferential buying terms with a number of the UK's leading printers, owing to the scale and volume across our overall portfolio. Our print partnerships enable us to ensure our clients' requirements are placed with the most appropriate printer to ensure the highest level of production quality is delivered at the very best price.
Our solutions encompass pre-press, sheet-fed, digital and web offset print and are further complemented by our post-print production services including binding, promotional finishing and direct mail.