Paper Suppliers / Services
2 suppliers in this category.

Trading since the early 1980s we have become one of the leading specialist paper suppliers in the UK, providing a comprehensive range of innovative and sustainable products to suit all available printing technologies.
View profile >>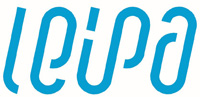 We are a leading global manufacturer of 100% FSC certified, post-consumer waste, recycled paper utilising 1.5 million tonnes per annum.
View profile >>