Global Media Hub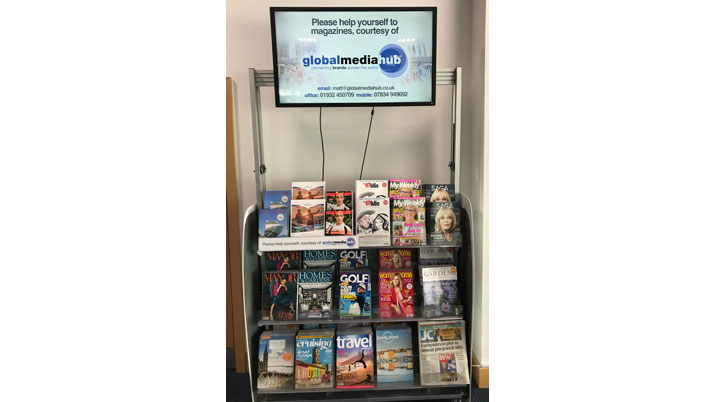 Global Media Hub is an independent publisher services company specialising in the global distribution and placement of media and products.
We understand the importance of brand exposure and audience development. Our goal is to boost engagement by getting your product directly into the hands of your target audience. Our wealth of experience helps clients drive additional revenue and at a time where budgets are tight, we can help to save you money through our extensive logistics network.
With over 60 years' experience in the sector, our creative approach will provide you with a fresh dynamic circulation, complete with valuable reporting and a level of service you will not find elsewhere. We have been ABC accredited for six consecutive years providing peace of mind that our distribution is robust.
Our areas of expertise include:
Global Copy placement: Bespoke placement into prestigious venues including luxury hotels, private members clubs, spas, health clubs, airline lounges, private jet centres, Eurostar, Eurotunnel and cruise terminals.
Subscriptions: Drive subscriptions via targeted distribution campaigns.
Corporate Offices & Luxury Apartments: Our fully-owned and merchandised racks in prominent businesses and luxury apartments offer access to AB1 audiences across Canary Wharf and The City.
Supermarkets: Sample publications and marketing literature in supermarket chains across the UK.
Audiences at Home: Target consumers at home via: residential door drops (both in the UK and internationally); home delivery, profiling against a variety of UK newspapers; direct access to new home movers through the innovative Home Move Box.
Tailored Sampling: We create inspirational campaigns across a range of locations to optimise brand awareness and sales. Sponsored activity can also contribute significant advertising revenue.
Global Events: Live events provide valuable and timely exposure to your target demographic. We can provide a presence at prestigious events such as Wimbledon, Grands Prix, Baselworld, Fashion Weeks and many more.
Logistics: We can save you money with our extensive logistics network, offering highly competitive rate for mailings, courier parcels, pick & pack, storage, bulk freight and print site collections.
E-commerce: We work with publisher and non-publisher clients alike on e-commerce projects. This ranges from using print distribution to drive brand awareness amongst consumers both in and out of home, to fulfilling orders utilising our competitive courier rates. Our IT systems can also integrate with client sites.
Digital: We can offer a digital platform for venues and also place publications into our digital network which includes hotels, airline lounges and Eurotunnel.
Publisher Health Check: We are delighted to offer a consultancy service to our clients. Whether a brand new launch or an existing title, we can take an objective look at your entire publishing operation. We are completely independent so have access to the whole market for all elements of a publisher's operation and can recommend the right suppliers for each individual publisher.