Gold Key Media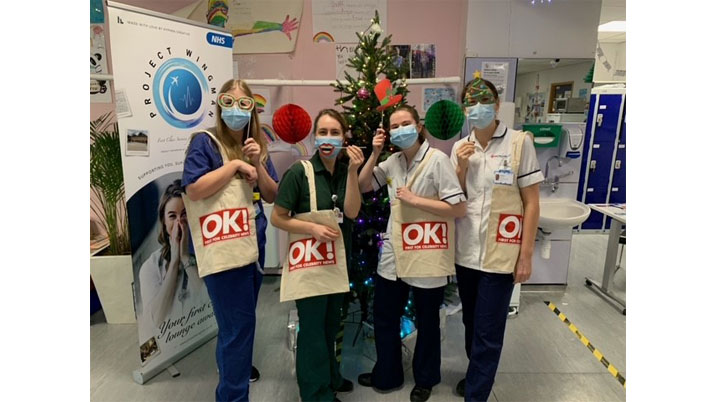 Gold Key Media are a specialist audience engagement agency. We add value and drive revenue for our clients, by effectively engaging their target audiences in innovative and exciting ways.
Now in our 21st year, our team have vast amounts of experience in this specialised sector. Helping our clients to access audiences that are otherwise inaccessible via traditional marketing routes.
Our methods of engaging audiences continue to evolve as we adapt to the ever-changing world around us. None more so than during 2020, a year that saw us develop new access routes to frontline NHS teams and the nation working from home. We continued to innovate, find and distribute to targeted audiences throughout three national lockdowns.
Representing over 300 international publishers, our campaigns are bespoke to match our clients' strategic requirements.
Our distribution is independently audited by ABC, BPA, & OJD for both print and digital publications.
Some of our key services:
Copy Placement & Sales: Bespoke copy placement and sales in venues that include luxury hotels, health spas, private members' clubs, private jet centres, first class lounges, private medical facilities & universities.
Corporate Offices: Dedicated media stands in the most prestigious business addresses throughout London, Birmingham, Manchester, Paris, Frankfurt, New York, Singapore & Dubai.
Residential & Business Hand Deliveries: Targeted national delivery to homes and businesses using the latest Mosaic Demographic Profiling.
Digital: Innovative digital entertainment platform, supplied to hundreds of luxury venues globally, including 5 Star hotels, travel operators & exclusive members' clubs.
Project Wingman / NHS Lounges: A founding sponsor of the Project Wingman charity; providing magazines, newspapers and product samples to frontline health workers.
Brand to Hand Sampling: Bringing product directly to the hands of the consumer across a broad range of locations.
Event Distribution: In 2019, we covered the globe with our event campaigns for publishers, targeting in excess of 600 events. We will provide engagement opportunities again in 2021, at international events such as the G7 Summit in Cornwall, World Economic Forum Singapore, EXPO Dubai, Tokyo Olympics etc.
Digital Screen Advertising: Our media stands in corporate HQs have in-built digital display screens, allowing advertisers a highly visual and targeted method of audience engagement.
Logistics: Competitive rates for international freight, parcel distribution, mailings, & print site pick-up.
Students: We have multiple, creative touch points with students across the UK.
Subscription Pack Service: Gold Key Media Subscriptions sells magazines to salons, spas, dentists and other waiting room environments.